Student Health & Safety Portal
Georgian@ILAC is committed to the safety of each and every student. Let's work together to stay healthy and safe.
COVID-19 Student Safety Guide
This Guide outlines the measures that Georgian@ILAC is implementing to protect the health and safety of faculty and students.
The Ontario (ON) Provincial Health Officer has advised that it is safe for Ontario to move to Phase 3 of reopening schools. Independent schools such as International Language Academy of Canada (ILAC) are required to prepare a "return-to-school plan" for its staff, students and visitors.
The Georgian@ILAC COVID-19 Safety Plan has been developed by Management after conducting a risk assessment of the 425 Bloor Street East Dream Building Campus.
Your health and safety is important to us
With COVID-19 steadily increasing in both Toronto and Vancouver we wanted to send you some important reminders and information..
To Reduce the Spread as per Public Health:
If you are experiencing any Covid-19 like symptoms even if they are mild- Stay Home
Get fully vaccinated, plus a booster dose when eligible- this provides the best protection against Covid-19
Wear a well fitted mask based on your location and situation
Wash and sanitize your hands often
Please note- masks are mandatory on all ILAC campuses.
Do you have your COVID-19 BOOSTER yet?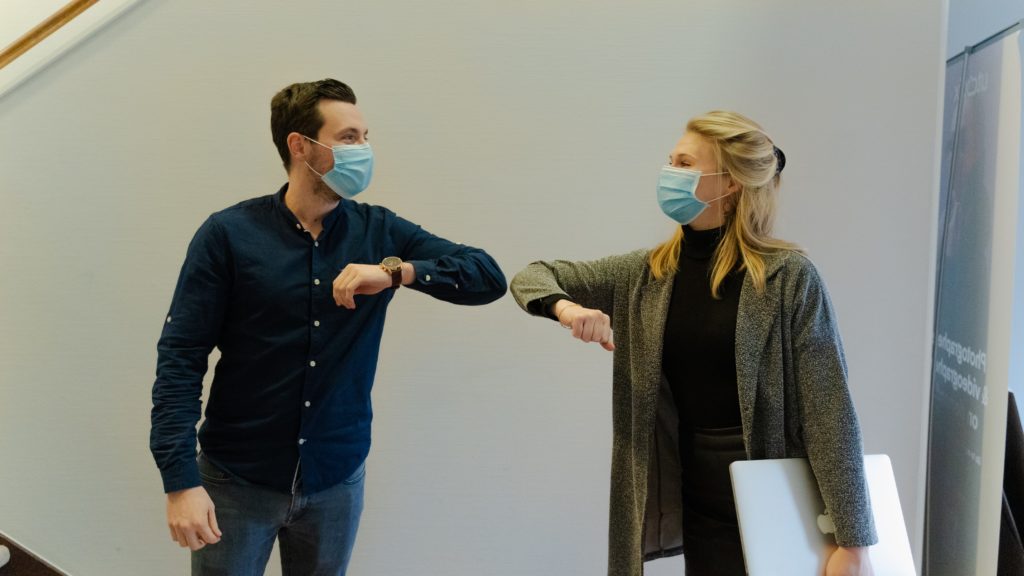 Feeling Symptoms? Tested Positive? Living with someone that has tested positive?
Georgian@ILAC Vaccination
Policy for Students
Georgian at ILAC's vaccination policy promotes a safe learning environment and helps to protect the health and well- being of our students, staff, and teachers. Georgian at ILAC expects all students to be fully vaccinated to participate in on-campus classes and activities.
Vaccines authorized by Health Canada
AstraZeneca/COVISHIELD (ChAdOx1-S, Vaxzevria, AZD1222)
Bharat Biotech (Covaxin, BBV152 A, B, C)
Janssen/Johnson & Johnson
Moderna (mRNA-1273)
Novavax (NVX-COV2373, Nuvaxovid, Covovax)
Pfizer-BioNTech (Comirnaty, tozinameran, BNT162b2) including for children aged 5 to 11 years
Sinopharm BIBP (BBIBP-CorV)
Sinovac (CoronaVac, PiCoVacc)
Fully Vaccinated status- 2 doses of any of the above vaccines except for Janssen (1 dose)
Protocol: Fully vaccinated students will be able to participate in all on-campus classes and activities.
Partial Vaccination Status – 1 dose of any of the above vaccines
Protocol: Only fully vaccinated students will be able to participate in all on-campus classes and activities.

Unvaccinated Status – Students under 18 yrs old
Protocol: Only fully vaccinated students will be able to participate in all on-campus classes and activities.

Unvaccinated Status – Students Currently in Canada
Protocol: Only fully vaccinated students will be able to participate in all on-campus classes and activities.
Medical Exceptions
Students may submit a request by email to wellness@ilac.com. 
For more information, visit www.ilac.com/safety
How to upload your vaccine certificate in Safe@Georgian app
Download Safe Georgian App
As part of Georgian@ILAC safety measures and for the benefit of the broader Georgian@ILAC community including fellow students, Georgian@ILAC is asking students that will be using the Facilities to carefully review and complete the form below.
How to Complete the Pre-Arrival Form
PREPARING FOR YOUR ACCOMMODATION
Georgian@ILAC has secured socially distant accommodation for all students arriving in Canada in accordance with Public Health guidelines and Languages Canada. Students have the option of choosing to stay with a Georgian@ILAC homestay family, at a Georgian@ILAC residence or airport hotels in Toronto. Upon arrival in Canada, all international students will be required to self-isolate for 14 days, as per government regulations.
Taking care of your
physical and mental health
During COVID, mental health issues such as loneliness, depression, anxiety, self-image, relationships, stress or addiction can become magnified. 
To help start the conversation, Georgian@ILAC has been hosting weekly wellness sessions and now offers 24/7 mental health support by phone, email or chat.
For more information about upcoming sessions or to simply to talk, contact Wendy at 905-409-8728 or email wellness@ilac.com
All calls and services are free, private and confidential.
Keep.meSAFE offers free service in your preferred language for help with many things including; stress, anxiety, feeling alone, culture shock, feeling homesick and more. 
It is a safe and confidential service that you can access for FREE at any time of the day or night from your mobile device or computer. 
Watch the video to see how it works. 
Download the My SSP app from the Apple Store.
Download the My SSP app from the Google Play Store.
GEORGIAN@ILAC IS RE-OPENING
Georgian@ILAC is re-opening for in-person classes! Over the past 24 years, we've had so many adventures together and now we are ready to create more memories with you in-person.